Masonry and Paving installation and repair: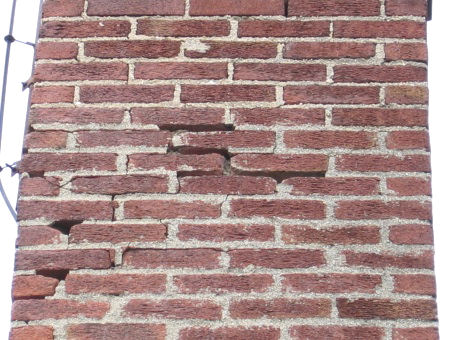 One of the most over looked areas of the home is the chimney. Water over time will errode away the strenth of the mortar in the joints allowing joints to crack an water to gain entrance into the chimney and home. To avoid this the chimney needs periodic maintenance such as tuck and pointing the mortor joints in order to keep the chimney strong and impenetrable to the force of water errosion. Once water enters the home wood structures are vulnerable to water damage, humidity and mold which can then create serious problems that will be expensive to repair. The good news is that all those problems can be prevented with periodic maintenance.
We can provide you with installation, repair and maintenance of your masonry work, which includes chimneys, walkways, patios, porches, retaining walls, brick and stonework. Our quality workmanship can be seen in the style and distinction of our work. Materials such as Bluestone, Flagstone, Natural Stone and Brick are available to accentuate a natural array of choices. We will help you choose the right accessories for your masonry project to match the style of your existing home or assist you with a new re-model.
Our Masonry Department is ready to help you ensure the beauty and preservation of all your stone work around your home. We take pride in excellence and craftsmanship and are committed to providing a quality installation, repair or maintenance of your stone and brick work around your home..

Trafford Home Improvement masonry team has years of experience in brick and stone. We can handle patios, walkways and walls to avoid water problems, retain banks, and add beauty and convenience to your home. We also repair and maintain the existing masonry surfaces that you have around the home.
We are dedicated to providing you with quality work at an affordable price and our team of professional remodelers will work diligently to provide you with a great experience as we help you acheive your masonry project ambitions.

Our Masonry Services Include:
| | |
| --- | --- |
| Retaining Walls | Pavers |
| Walkways | Patios |
If you are looking for a Rhode Island Remodeling contractor, please
call us today at
401-954-1053
or send an email to:
calltrafford@gmail.com


Our Specialites:
/* <![CDATA[ */ function centerSocialProfilesWidgets() { centerSocialProfilesWidgets = function () {}; var wrapperDiv = document.getElementById('social-profiles-widget-wrapper'); var sidebarLi = wrapperDiv.parentNode; var liWidth = sidebarLi.clientWidth; var icon = sidebarLi.getElementsByTagName('span')[0]; if (icon) { var iconWidth = icon.clientWidth; var padding = Math.floor((liWidth % iconWidth) / 2); wrapperDiv.style.paddingLeft = padding + 'px'; } } /* ]]> */