Trafford Home Improvement has been in Business for over 25 years, and our goal is to exceed your expectations of craftsmanship, customer service, product quality, and communication.
Trafford Home Improvement offers an variety of remodeling services, varying in size and scope. We've assembled a talented, and dedicated team of workers, each skilled and trained in their individual areas of expertise. We can assist you with all your remodeling needs from concept to the completion of your home. We provide everything you need from Design Services, Permitting, for both interior and exterior remodeling projects such as Additions, Kitchen, Bathrooms, Basements Vinyl siding and so much more…
We will take the time and effort to work closely with you to your satisfaction.. Most importantly, we respect the fact that we are working in your home.We are a safety conscious company and will act with proper procedures for the safety of our workers and your family, we promise to exceed your expectations and perform quality work.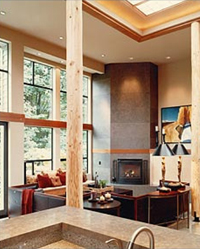 Testimonial…
I have to say that it's great to have found a professional remodeling contractor! I was sick of the "no show" unprofessional contractors. Your company has just been great and so easy to work with. I'm very impressed! Your people were on time and did a first rate job for us. Thank You again,
- B. Harris, Warwick, RI