Vinyl Windows Rhode Island
Window and Door Replacement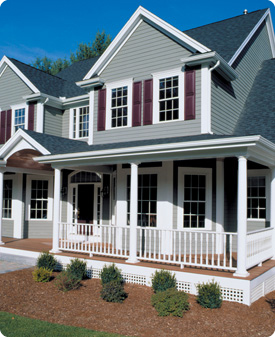 Replacement windows actually pay for themselves through noticeable energy savings. They dramatically improve the appeal and value of your Rhode Island home both inside & out while providing more comfort: warmer winters and cooler summers-significantly. Your new windows will be energy efficient, add value to your home, and reduce the cost of heating and cooling.
Why Replace Your Windows?
Older windows that are generally made with wooden frames can warp or rot over time. They may at one time been well sealed, but over the years caulking flakes away and allows water to seep in. When water gets into the wood it expands and can rot, leaving spaces though which water and air can get into the house. Basically you have an aesthetic nightmare as well as horribly inefficient insulation against the elements. Vinyl replacement windows take care of it all. The best part of the whole deal is that they will never rot or warp. The paint won't peel because there isn't any! The only maintenance they will ever need is cleaning – and that is many times easier than on old wooden windows with separate panes.
Types of Replacement Windows
Double Hung Windows - Double Hung windows boast traditional styling that has delighted homeowners for generations. The top and bottom sashes are both operable for maximum ventilation, and both tilt in for cleaning from the inside.

Bay Windows - Bay windows add a distinctive touch to your home's exterior and an inside seat that is ideal for displaying family photographs and precious objects. Like Bow windows, Bay windows provide the perfect intimate setting to complement any interior.

Slider Windows - Slider windows create a wide viewing area in any room while maintaining the convenience of operable sashes for ventilation. Slider windows present a variety of design possibilities. Slider windows feature a dual brass roller system with stainless steel axles for years of smooth, reliable operation.
Casements - Casement windows create a contemporary look right out of the latest architectural magazines. They can dramatically enhance and update a homes' exterior appearance. Casement windows crank out for easy cleaning from the inside and provide maximum ventilation.

Picture Windows - Picture windows are stationary windows that create a frame for an unobstructed view, making the natural beauty of the outdoors part of the room's décor. Picture windows can also be combined with other window types.
Door Replacement
There are many types of doors available to consumers today. Doors made to fit every need such as fiberglass, steel, wood or vinyl products. If you are looking for an entry door or patio slider door we can help you make your selection and provide professional installation at your convenience. Let us help you wade through the enormous selection to help you choose the products that are right for your taste, your family and your budget.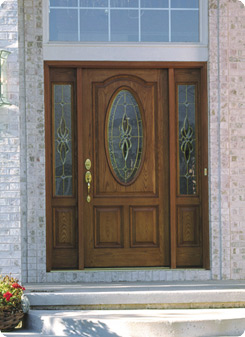 If you are looking for a Rhode Island Vinyl Replacement Window or Door contractor
please call us today at
401-954-1053
or send an email to:
calltrafford@gmail.com