Basement Remodeling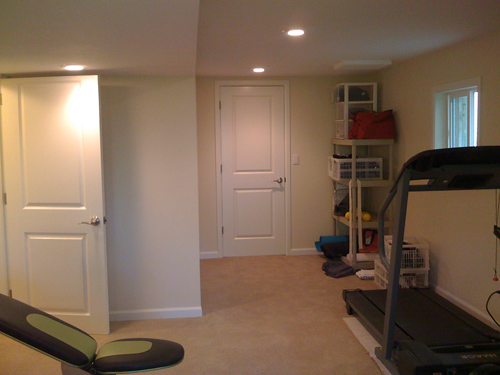 Have you ever heard someone say, "It's just a basement." We, at
Trafford Home Improvement , do not agree. We believe your basement should be an extension of your home!
In fact, it is an additional floor of your home, which should be used for living space. Those that have had their basements finished by our company agree that finishing your basement is a valuable investment. Some of the most popular would be: a space for your children to play, entertaining business associates, family and friends, or just a place for you to unwind from your long day. We believe that a well-designed basement should accommodate all of the above!
Testimonies:
When I contacted Trafford Home Improvement I was starting my second trimester of pregnancy as well as a main floor/kitchen remodel. Our original contractor fell through and I was desperate to find a reliable contractor to work with on our project.
We were on a strict timeline in an attempt to try to get the main remodel completed before our son arrived, and Trafford Home Improvement delivered! We were also able to add a complete basement remodel to the job which was wrapped up right after our little one was born.
The team was wonderful to work with and very flexible with our evolving needs as the job progressed. We now have the perfect environment for our growing family. We will definitely reach out to Trafford Home Improvement for our future project needs.
Next up… Deck, workshop and backyard! - Marina Gray, Cranston, R.I.
If you are looking for a Rhode Island Remodeling contractor, please
call us today at
401-954-1053
or send an email to:
calltrafford@gmail.com
Basement Remodeling Photos


Our Specialites:

/* <![CDATA[ */ function centerSocialProfilesWidgets() { centerSocialProfilesWidgets = function () {}; var wrapperDiv = document.getElementById('social-profiles-widget-wrapper'); var sidebarLi = wrapperDiv.parentNode; var liWidth = sidebarLi.clientWidth; var icon = sidebarLi.getElementsByTagName('span')[0]; if (icon) { var iconWidth = icon.clientWidth; var padding = Math.floor((liWidth % iconWidth) / 2); wrapperDiv.style.paddingLeft = padding + 'px'; } } /* ]]> */