Fences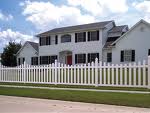 There are a wide variety of fences and fence products that we can offer you to accomodate your particular needs...
Wood Fence
PVC Fence
Chain link Fence
Privacy Fences
Patio Covers
Gates
Arbors
Lattice
Having your own custom fence offers a lot of benefits. The first of these benefits is privacy. Living in Rhode Island, being as populated a state as it is, sometimes makes privacy a difficult thing to find. Installing a custom fence can add to the beauty of your backyard and it can also give you that much needed privacy that you de sire.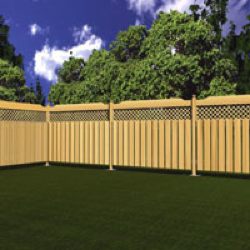 Another benefit of your own custom fence is security for your children. Even in the safest of areas, concern for the safety of your children can be a big issue.Having some sort of barrier to keep your children safely inside your property as well as keep other things that may threaten their safety off of your property can be a huge advantage of a custom fence. It can also keep your pets quarantined in your backyard as well as your neighbor's pets out of yours.
A custom fence can also provide you a sense of security for yourself. Without a fence you can often feel like your yard is open to any thief that lays eyes on it and therefore may not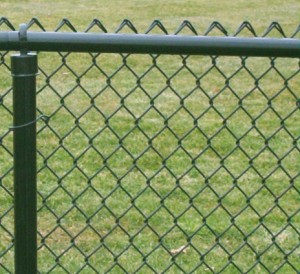 feel comfortable leaving your possessions outside at night. With a new custom fence you can feel secure in knowing that you can leave your possessions outside all night long without as much worry of them being stolen.
Of course no possession is ever completely safe from being stolen, but at least with a fence it creates some sort of a barrier and may even provide enough privacy as to keep valuable eyes hidden from a robber's eye.
Having a custom fence also means the ability to create just about any style that you desire. Really, you will only be limited by the reaches of your imagination. You may want to look at one of the many landscaping magazines that feature custom fences to get ideas or if you are an artistic or visionary person and already know what you want, just explain it to our fence representative and in no time you will have the fence of your dreams.

A custom fence is a great investment for your house's value but it also will be something that you will be able to enjoy for as long as you live in your home. So why wait? Maybe it's time for you to have the custom fence that you have always wanted.
If you are looking for a Reliable Fence contractor
please call us today at
401-954-1053
or send an email to:
calltrafford@gmail.com