Vinyl Siding Rhode Island Etc.
All Types of Siding For Your Home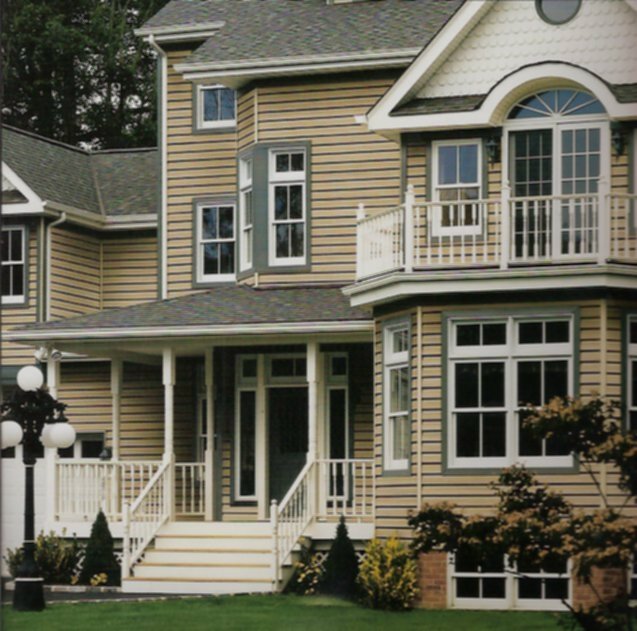 Protecting your home in siding not only provides an outstanding barrier against the weather, but proves both durable and attractive. You can update the look of your home, save money, especially if you have had to repaint your house every few years.

There are different types of siding for your home. Trafford Home Improvement. is a professional vinyl siding contractor that can help you with your decision.
Seamless Siding - Seamless siding is a unique product that produces a long lasting protective finish to your house in "seamless" sections. Made of steel, the sections of siding are produced right on-site from roll stock in a special machine that cuts the finished product to the exact measurements and contours of your house.
Aluminum Siding - Aluminum is one of the metal sidings. It is more popular than steel because exposed areas of steel tend to rust.
Rectangular Plank - Perfectly rectangular wood planks are applied vertically with their ends butted together for a smooth look. The vertical joints of the planks are covered by long, narrow strips of wood called battens to help keep out moisture.
Clapboard is rectangular planking applied horizontally and overlapped. Clapboard will not look as smooth as rectangular planking applied vertically. However, it can be given a smoother look if the edges of the plank are beveled or tapered.
Composition Board or Hardboard Planks or sheets of compressed wood fiber and weather resistant adhesive. Hardboard is a good choice in drier areas.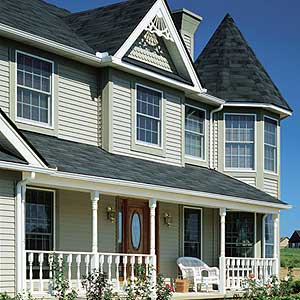 Shingles are usually redwood, cedar or cypress. They are smooth sawn and of uniform size and shape. They are applied from the bottom up and overlap each other a bit as the next highest row is applied.

Shakes are a rough type of wooden shingle, usually redwood, cedar or cypress. They can be either: handsplit, handsplit and sawn on one side, or handsplit and sawn on both sides.
Stucco is very similar to plaster on an interior wall. Stucco, like vinyl, is a durable siding. It is composed of sand, water and cement. Today some stucco has an acrylic finish.
Vinyl panels are made of polyvinyl chloride and resemble wood. They act much the same way as aluminum but don't dent. If vinyl is scratched it doesn't need to be painted because vinyl doesn't rust and the color of the vinyl permeates the entire thickness of the panels.
If you are looking for a Rhode Island Remodeling contractor, please
call us today at
401-954-1053
or send an email to:
calltrafford@gmail.com